Os alunos Mateus Soares Ferreira de Oliveira e Nerval Rabelo Neto orientados pelo professor Eduardo Gomes de Oliveira, do curso de Sistemas de Informação, tiveram um artigo científico aprovado em um importante congresso na área de Tecnologias para a Educação: ICALT (International Conference on Advanced Learning Technologies and Technology-enhanced Learning – IEEE), que acontecerá entre os dias 06 e 09 de julho na Universidade de Tartu, Estônia.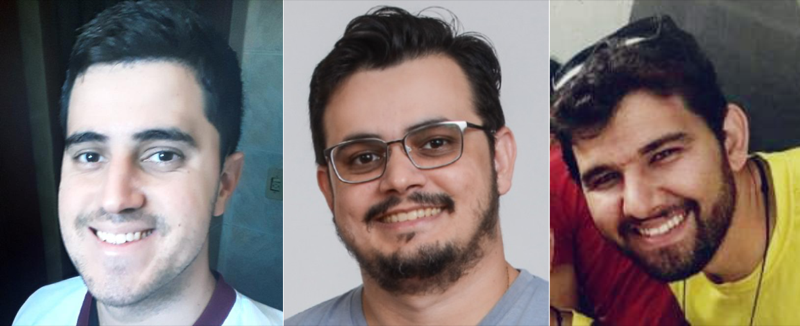 O artigo intitulado "Development and evaluation of a mobile educational application to support teaching of management of process in Operating Systems", tem por objetivo apresentar o desenvolvimento e a avaliação de um aplicativo móvel educacional intitulado AlgOS, utilizado para apoiar o ensino e a aprendizagem de gerenciamento de processos na disciplina de Sistemas Operacionais, essencial para qualquer curso de graduação na área da Ciência da Computação. Abaixo, seguem algumas imagens do aplicativo desenvolvido:


O professor disse ainda que "A equipe organizadora do ICALT 2020 está monitorando continuamente a situação da Covid-19, com isto possibilitou aos congressistas que não puderem viajar até o país europeu, que as apresentações possam ser realizadas de forma online, sem perder a qualidade dos projetos e a relevância que o Congresso possui no cenário mundial da Tecnologia."
Para os alunos Mateus e Nerval participar desse evento é encerrar com chave de ouro um período de estudos que vinha acontecendo a meses: "Valeu cada fim de semana, cada dia de reunião durante as férias. Participar de um congresso tão importante em nossa área é uma grande oportunidade para termos contato com o que acontece de mais atual na área da tecnologia", disseram.
Alunos e professor destacam o apoio que tiveram da Doctum unidade de Cataguases: "A todos nossos professores e a direção da Unidade de Cataguases, na pessoa da coordenadora do nosso curso de Sistemas de Informação – Marília – , obrigado pelo apoio".
Quer saber mais sobre o evento? Acesse: https://icalt2020.ut.ee
Fonte e fotos: Assessoria de Comunicação da Faculdade Doctum.